A Random Selection of Photos of Ouzles Rats taken by their owners.
Ouzles Stud is an NFRS Stud Rattery run by Paddington and Richard Burn, in Godmanchester, Cambs.
Ethical breeding, friendly rats,
life-long support, and happy homes.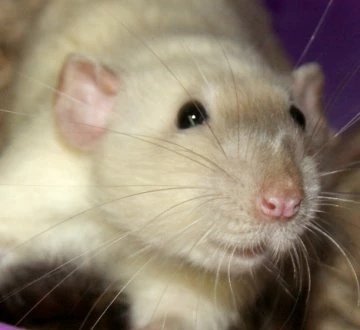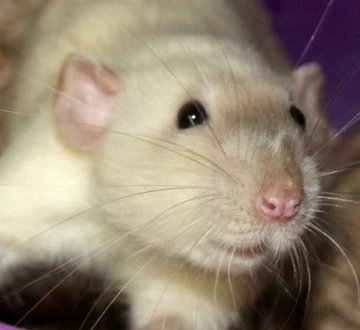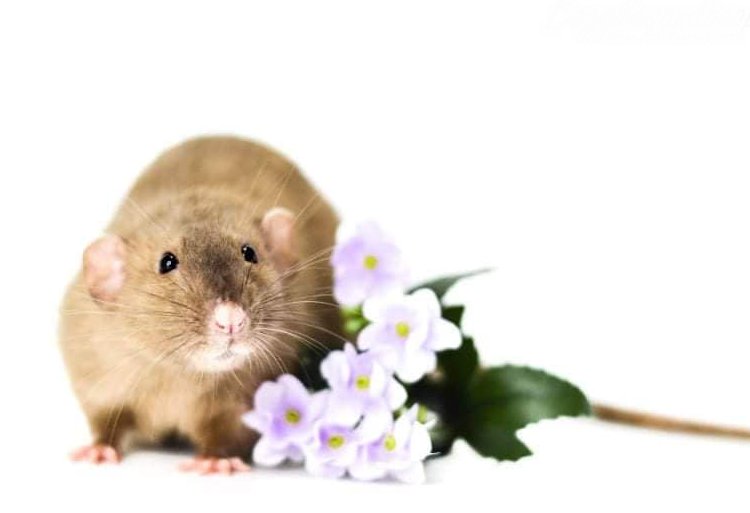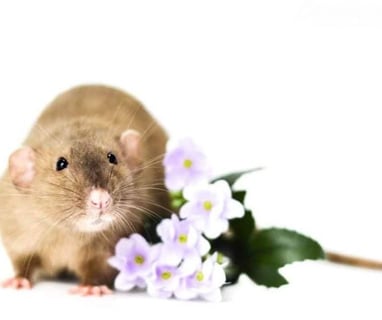 Donna Dempsey's heart rat, Ouzles Elliot.
A Dumbo Burmese.
Elliot died 31 May '23 aged 37.5 months.
Fly free, Elliot.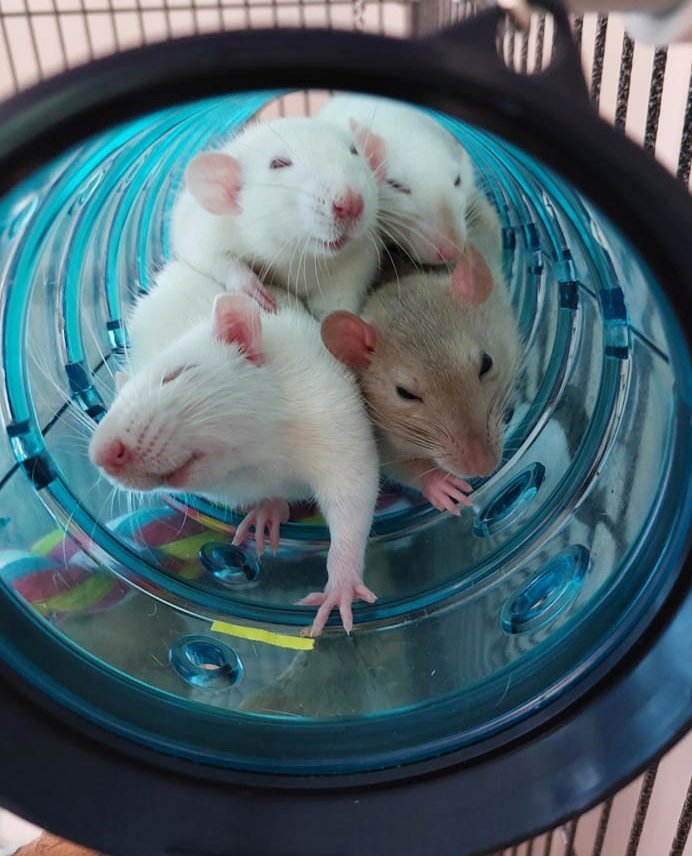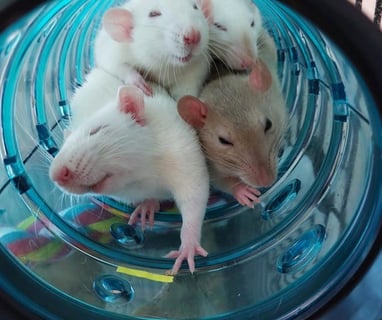 Sharon Jones settles in with her new Ouzles.
A Wheaten Burmese, an Albino (Pink-Eyed White) and two Himalayans.
(17 May 2023)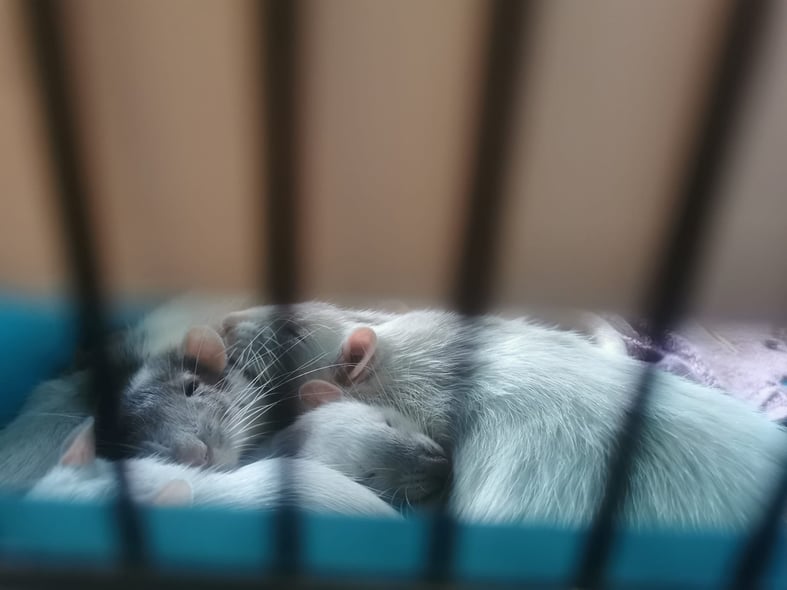 Three of Ouzles Blue Point Siamese doing "introductions" with Eleanor's pre-existing ratty. (19 March 2023)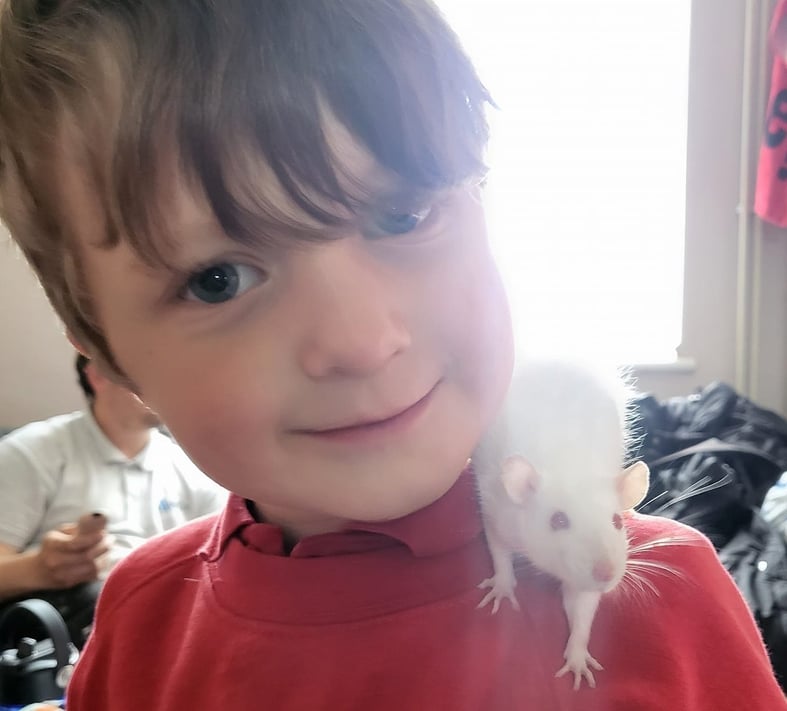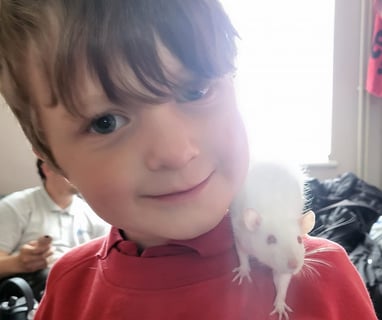 Rebecca Holder's family bonding with their new Ouzle Ratties
An 8-week-old Ouzles Himalayan and its two sisters meet the Holder family.
(12 May 2023)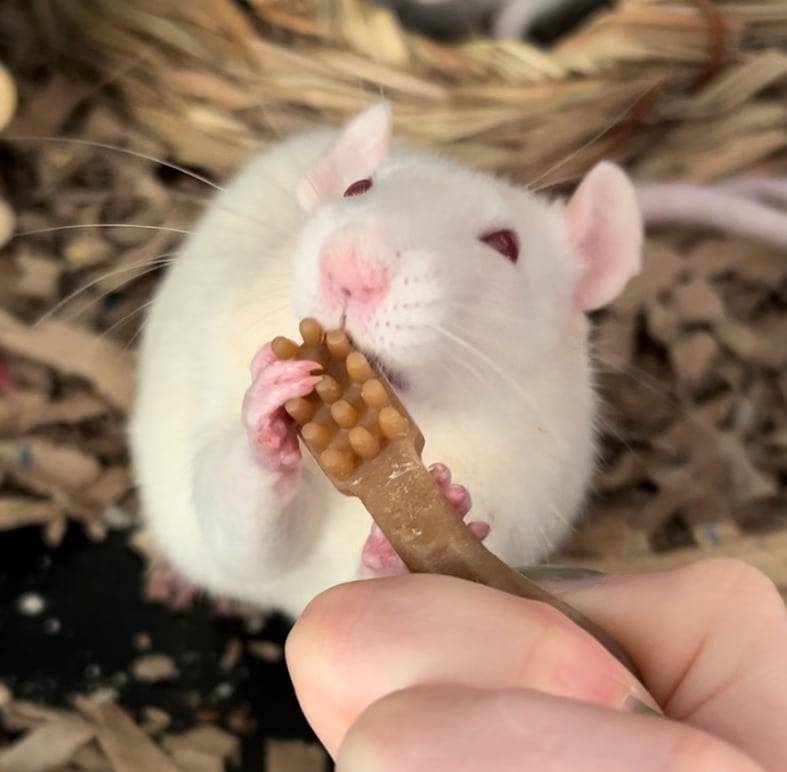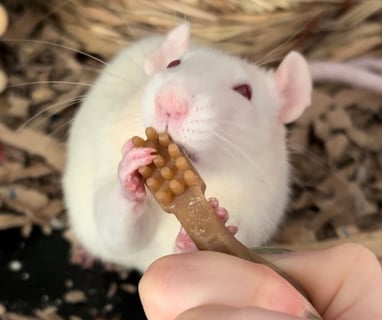 One of Chelsea Heslop's Ouzles ratties.
An adorable Albino (Pink Eyed White) Doe gnawing on a chewstick.
(5 May 2023)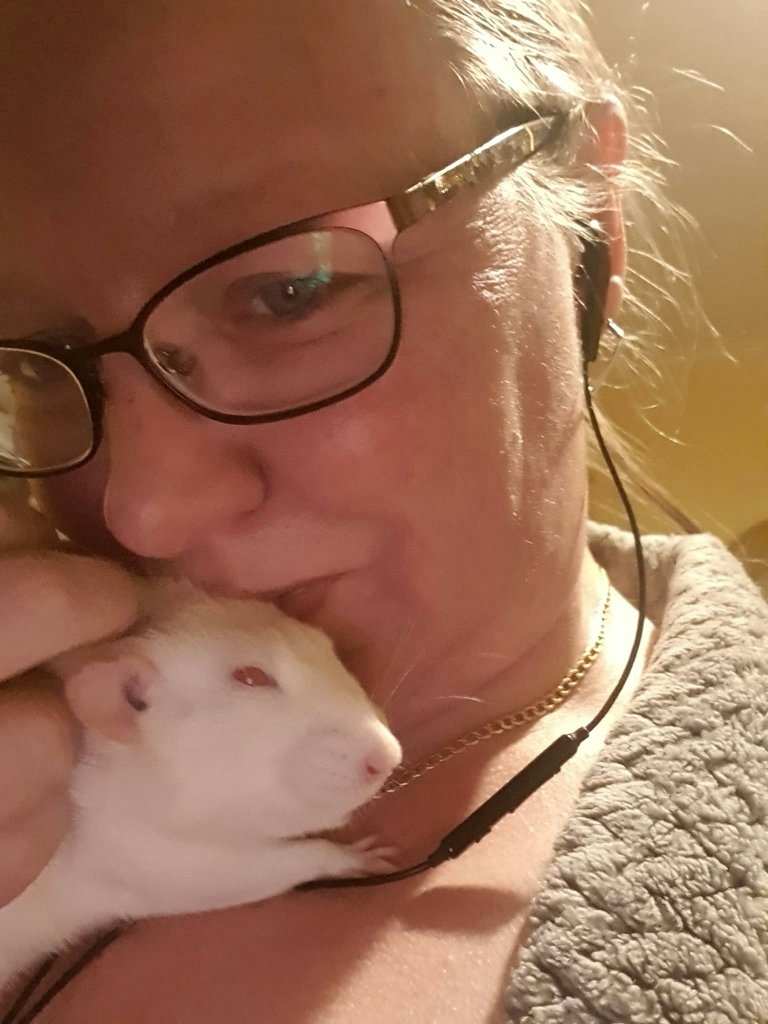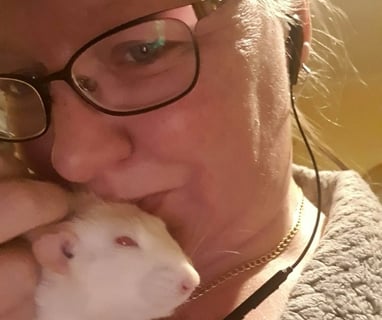 Maddy Dilley with one of her Ouzles.
Maddy with her almost two-year old Ouzles Dumbo Albino.
(25 Mar 2023)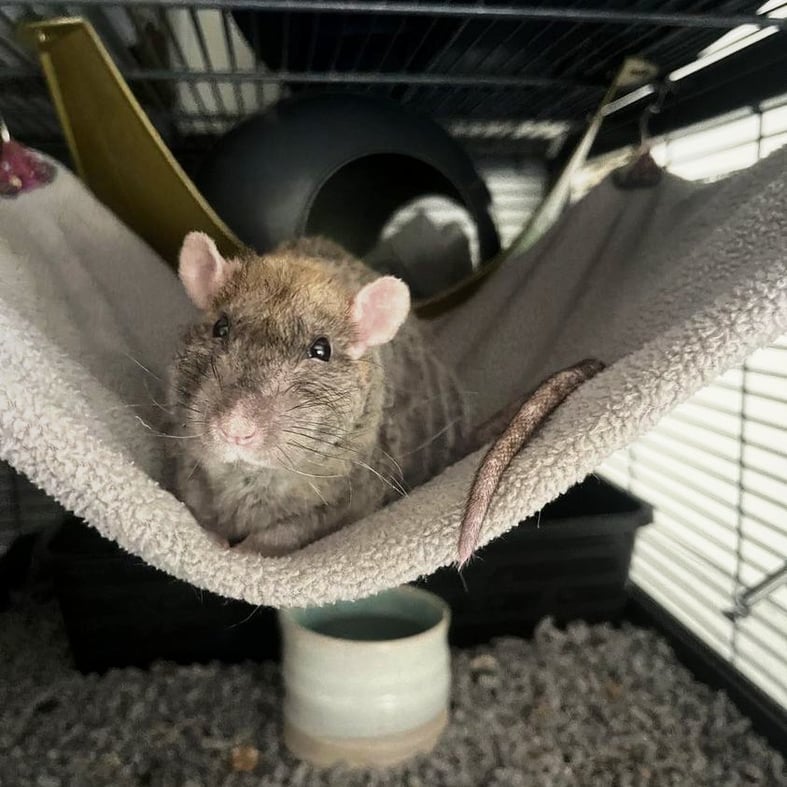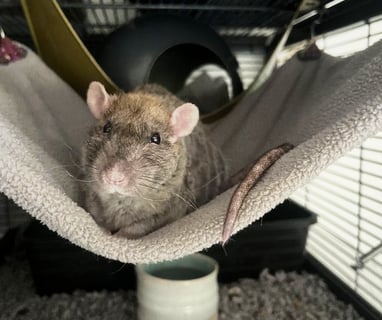 Ouzles Ivor is owned by
Steph Horner.
Photo taken 6 June 2023.
Ivor is 2 years and 9 months old.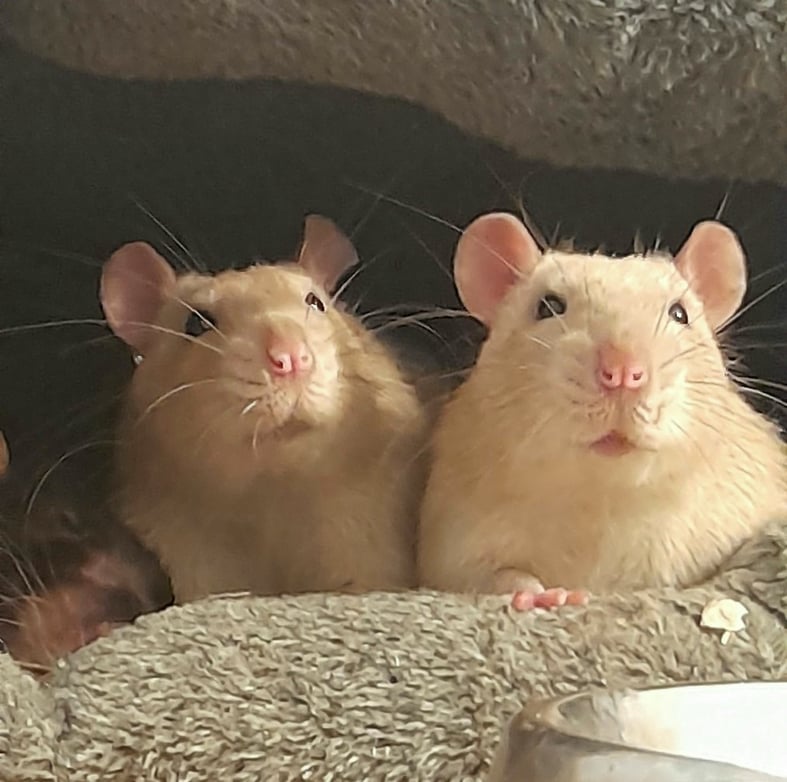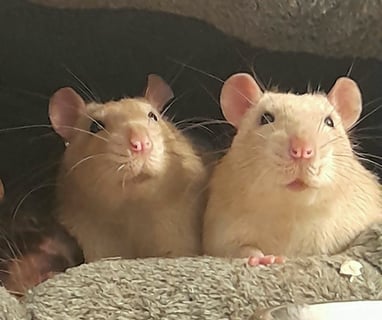 Andy Pereira's most recent two Ouzle ratties.
Chip and Barney. (22 Feb 2023)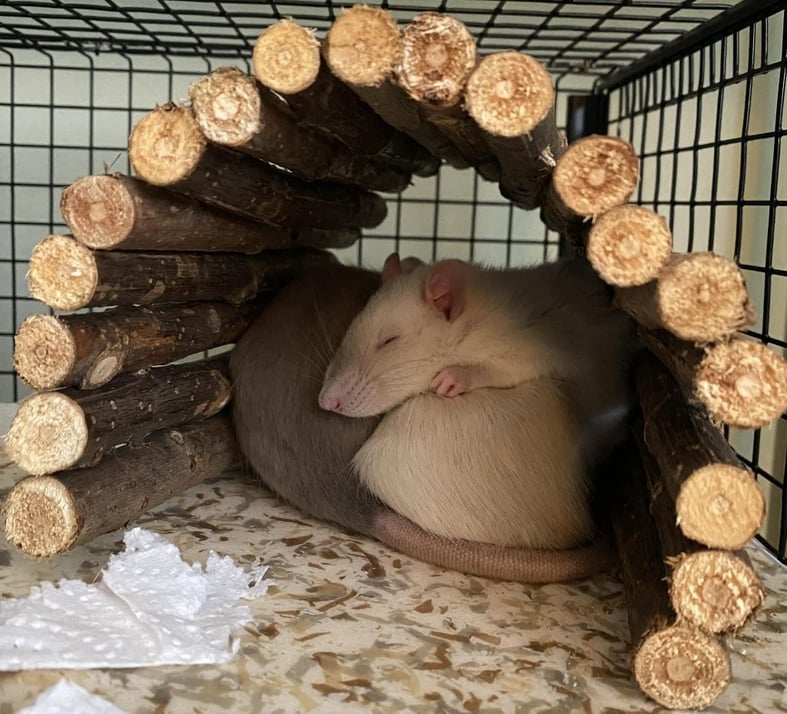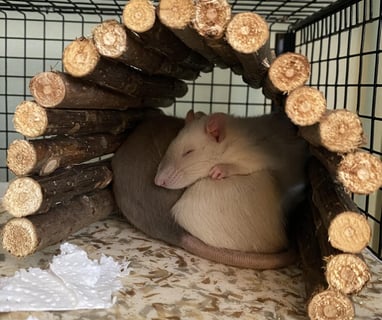 Eleanor Miller's most recent Ouzle Additions.
11 week's old. Two Blue-Point Siamese and a Russian Burmese. (12 Feb 2023)
Ouzles NFRS Stud Rattery is run by Paddington and Richard Burn. We are passionate about breeding healthy and happy rats and are committed to ethical breeding practices.
We are based in Godmanchester, Cambs.
Contact us today to learn more about our available rats and upcoming litters.
Tele: 01480 434311
email: Enquiries@Ouzles.com
The NFRS maintains a list of its studs and ratteries as a convenience but doesn't endorse any stud, rattery or member.
It accepts no responsibility for any rats, including rescues, homed by its members.