Ouzles Food Mix comprises the following, mixed by volume:
2 scoops Argo Rat & Mouse Cubes

2 scoops Mr Johnson's Special Rabbit Mix

2 scoops Dodson & Horrell Build Up Conditioning Mix

1 scoop Dodson & Horrell Pasture Cubes



Portion:
Does: 20g per doe per day

Bucks: 20-25g (absolute max winter portion) per buck per day
plus:
one Dodson & Horrell Barley Ring per rat per day

5g mixed frozen veg (or fresh veg in summer) per rat per day
That's it.
Nada. Zip. Nothing Else.
No supplements required.
Except love.
You can buy the base mix from us in 5kg bags when you visit.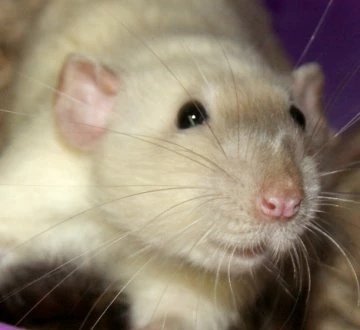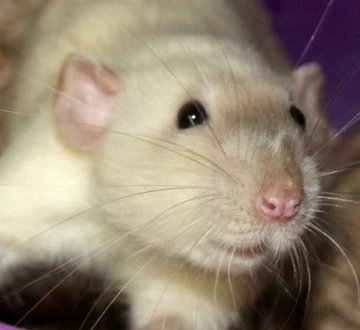 Ouzles NFRS Stud Rattery is run by Paddington and Richard Burn. We are passionate about breeding healthy and happy rats and are committed to ethical breeding practices.
We are based in Godmanchester, Cambs.
Contact us today to learn more about our available rats and upcoming litters.
Tele: 01480 434311
email: Enquiries@Ouzles.com